---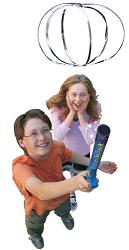 Flystick Levitation Wand
Lifts plastic fliers with a handheld VandeGraaff machine. $26.95

Here's their youtube video, also another

---
---
Infrared video Goggles
IR (infra red) video converter with irLED light source. $350.00!
[ Rare collectible toy, try SpyX Nighthawk instead ]

---
---
Cute and fluffy diseases
Cuddle up to your very own ebola organism.

Give Herpes to all your friends.

---
Bacterial ties & scarves ,
anthrax bowties,
gonorrhea boxers, etc.
Newly added: t-shirts & baseball caps

Gonorrhea
Malaria
---
Robotic serenade, plays six piano pieces. $16.95

---
---
The Python: Knights of Ni hat . You know you want it. Or at least a Great Black Beast of AAAaarrrrgghhhh

---
Hit the button, and this continuously-recording video camera saves the previous thirty seconds of everything that just occurred. Use it to win arguments with your spouse.

---
Solar Furnace Earrings. Jewelry made by
sticking a glass rod into the focus of a huge fresnel lens.

---
The traditional Chemistry Set is back, big time. Advanced version, $174.95

---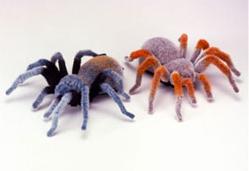 The traditional Radio Controlled Tarantaula is also back, big time. $24.95

---
---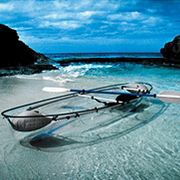 See underwater with a Transparent Canoe, $1,459.95

---
---

Wooden standing wave, also check out their magnetic levitation toys

---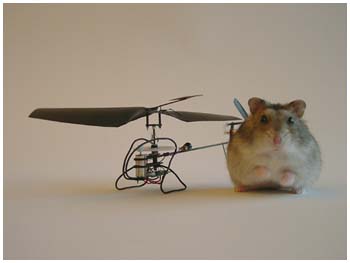 Micro RC Helicopter , weighs 6.9g, w/four-chan IR comm

---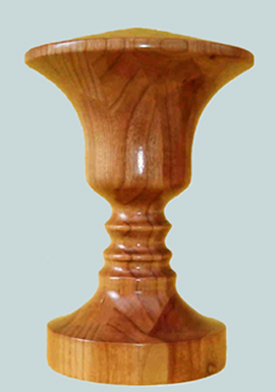 Hardwood 'Pirolette', an image of your face, $149.95

---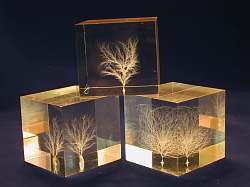 Frozen Lightning, 3D Lichtenberg figures in acrylic, $225

An electron beam is injected into the plastic, then
a sharp pin triggers the three-dimensional discharge.

---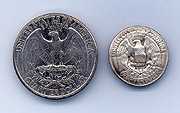 Shrunken Quarters, magnetically crushed, $15

A kilo-joule capacitor bank generates a contracting magnetic field
which 'sledgehammers' the coin from all sides.

---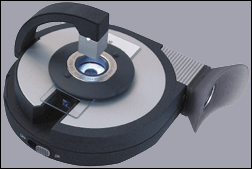 Also see: Trekker microscope $75

Meade Readiview, 160X or 80X (eyepiece is a 10X loupe)
w/fold-down LED illuminator

---
Record Playing VW van
Drives around on your record, while a needle in the undercarriage guides the path while picking up vibrations from the groove.

---
"Mighty Blaster" ring-vortex launcher




---
Corpse face Reconstruction Kit
---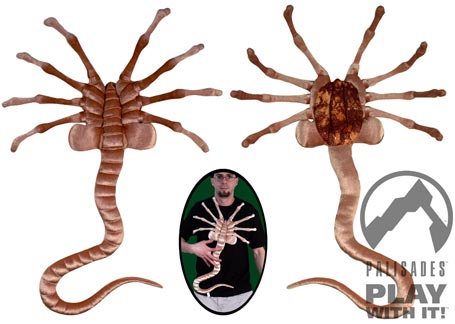 Face-Hugger from ALIEN,
cute li'l plush toy




---
Robotic Vacuum Cleaner, iRobot Roomba, $249
(or try the earlier version,
wo/virtual walls, $149)




---
Bonsai Potato Kit